The rapid development of the cardboard display boxes and paper display rack sales market has become the most obvious development achievement and status quo of China's display rack industry.
In this new situation, we need to think about what kind of new communication strategy is more suitable for the development of the current display rack industry group, and strongly support the enterprise to obtain greater and more sustainable benefits. Therefore, we see that under such a situation, the ordinary, blatant, and one-way mass communication model is not entirely suitable for industry group communication.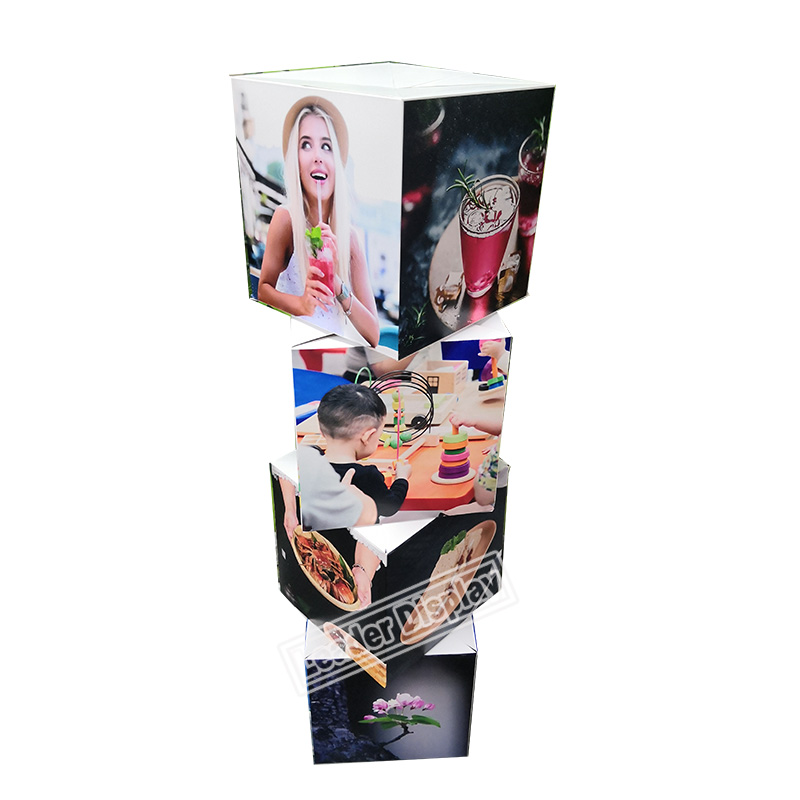 Cardboard display boxes are mainly used in shopping malls, supermarkets and other stores to display goods, contain goods, have individual appearance, powerful functions, and have advertising effects. In order to achieve better profitability.
Cardboard display boxes provide a better platform for brands. We have a variety of large-scale complete sets of production equipment, years of experience in the production of paper display racks, paper display racks and other packaging products, professional design talents, professional research and development, and outstanding After-sales service, let our customers always trust.
In the past 5 years, China's paper display racks have been in the golden period from inception to rapid development: the number of cardboard display boxes production companies continues to increase; the display rack production technology has greatly improved; the international certification of display rack size, quality and environmental governance system has Great progress has been made; the display rack expo continues to expand.
lddisplay is a professional manufacturer specializing in the design and production of cardboard POP display stands, including floor display stands. If you have any questions, you want to consult or purchase needs, you can contact us
https://lddisplay.com/wp-content/uploads/2018/09/PD-183028-1.jpg
680
1000
Jason
https://lddisplay.com/wp-content/uploads/2018/01/logo-3-1.png
Jason
2021-11-05 08:43:38
2021-11-05 08:45:27
The advertising effect of cardboard display boxes provides better opportunities for brands