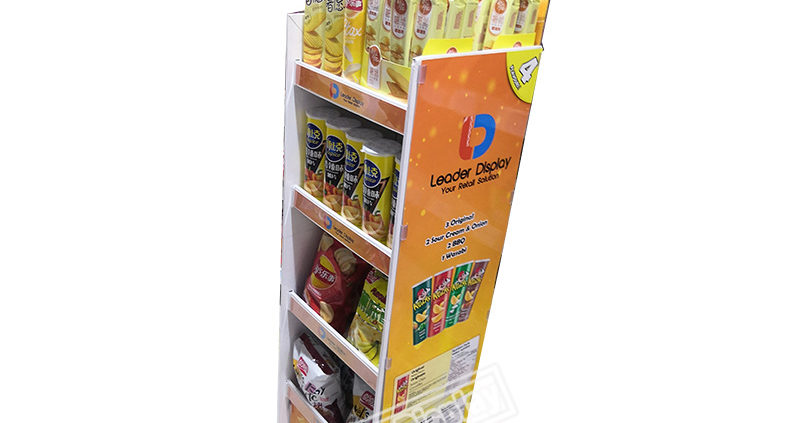 Cardboard display shelf has the advantages of non-polluting, good compression resistance, protection and shock-proof cushioning. It not only takes the lead in packaging materials, but also gradually expands to other design fields with the continuous progress of production and processing.
Packaging design, architectural design, furniture design, clothing design, product design, etc. have all appeared in cardboard display racks. Through the analysis of the development and characteristics of the cardboard display shelf, the paper reveals the possibility of its application in display design, so as to achieve the goal of green design.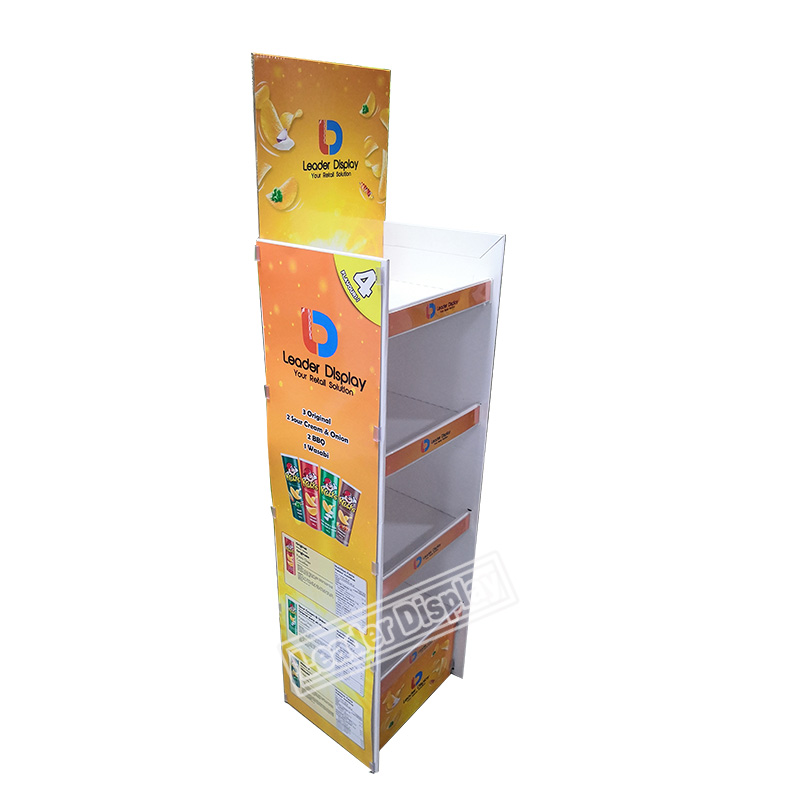 Due to the characteristics of its material and structural design, the cardboard display racks material has the advantages of small body and light weight, which is conducive to transportation, consignment and distribution.
The display products and props of the cardboard display shelf can be disassembled and decomposed into unit components, and then the combination of the unit components can be combined and unfolded into a single corrugated cardboard, and its storage volume will be one-tenth of the volume of the original assembly. Not yet.
Due to the development of global transportation and the prosperity of international networks, international traders and small and medium-sized traders have more opportunities to hold exhibitions or exhibitions. Small and medium-sized enterprises have limited advertising budgets, insufficient exhibition resources, and low efficiency.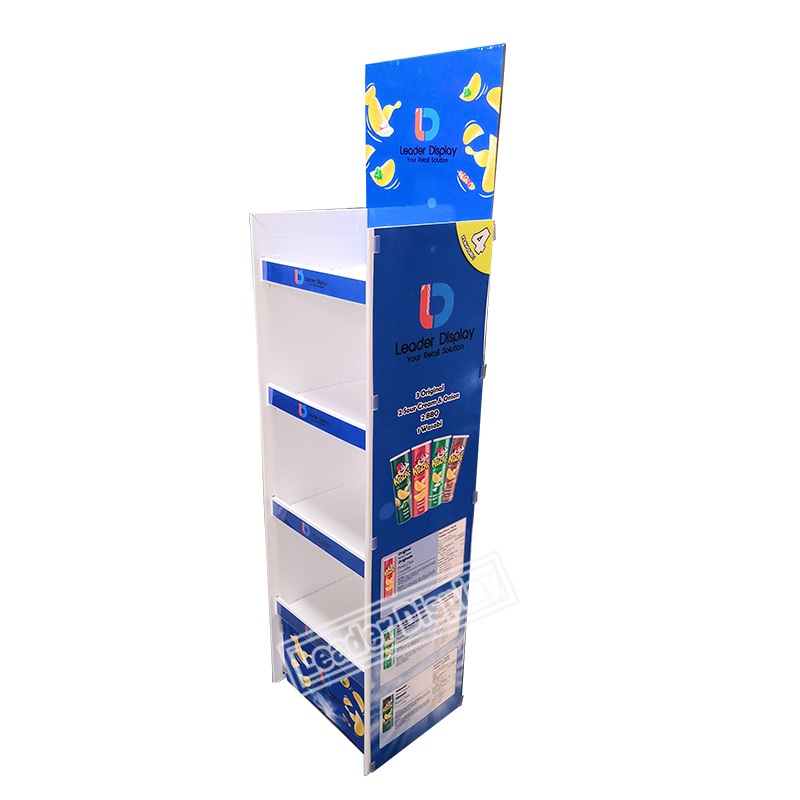 The assembly characteristics of the solid cardboard display shelf are very suitable for commercial exhibitions with timeliness and short display time. A simple operation can be used to set up a display venue with a display function and display brand and corporate image.
In view of the characteristics of cardboard display racks, it has a high degree of applicability and possibility when applied to various elements of display design. What kind of artistic expressiveness does it have when it is used in it? We are a professional manufacturer specializing in designing and creating cardboard POP displays, including floor displays. If you have any questions, you want to consult or purchase needs, you can contact us
https://lddisplay.com/wp-content/uploads/2019/12/potato-chips-display-2.jpg
800
800
Jason
https://lddisplay.com/wp-content/uploads/2018/01/logo-3-1.png
Jason
2021-11-23 02:05:25
2021-11-23 02:05:25
What are the characteristics of floor display stand application in display design